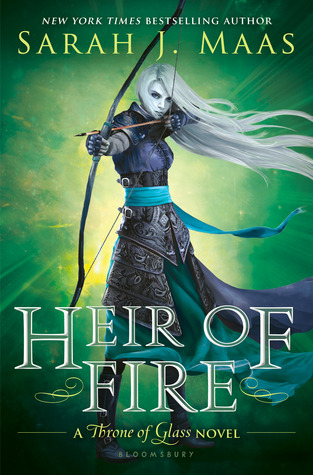 So, I finally finished Heir of Fire by Sarah J. Maas today! It took me three long weeks, but it was worth it! I am in awe of her world-building, and it really got me thinking about the world-building in Rewritten. Admittedly, it is something I really need to work on, and one of my main focuses in my revisions (if I ever get done with the first draft!)
See, Rewritten is the first thing I have ever written that was not a contemporary setting. And, until recently, I hadn't really gotten into sci-fi or fantasy all that much, so it's a new thing for me to think about. See, the premise for Rewritten came to me, randomly, on a long, arduous drive home through the desert from Las Vegas back to SoCal. So writing something that is science fiction is all new to me.
At first, I was doing it as light as possible. Basically, today with one or two differences. But as the writing has gone on (and on and on…), I have come up with more ideas. The world is slowly coming to me. I've been reading a lot of sci-fi and watching a lot of sci-fi, and some fantasy, too, to help get those creative juices flowing. But other than that, I'm not sure what else I can do. My creativity is a work in progress, I guess.
What about you guys? Any suggestions on helping with world-building? Suggestions and advice would be greatly appreciated!
Bisous!
Elle-Elle